Shameless, aren't I?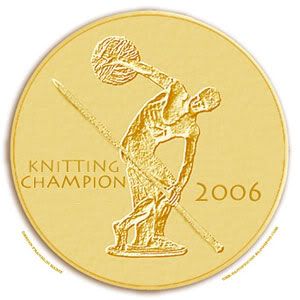 All right. This one is for me. Because I really didn't think I'd finish without a nervous breakdown over that pattern. Now that it is finished I'm glad I didn't chuck it all but I'm not sure that I would choose that pattern again. As I said, I think the book will be kept for reference from now on.
Thank you for all the kind words about the shawl; now I just need to figure out when and where I'll wear it!
I haven't started working on the Quidditch Sweater yet because my hands and wrists were pretty sore. I'll start back to that this weekend.