Finished sweater!
So I had a serious knit-in this weekend and finished the Pretty in Pink sweater. It still needs to be blocked but I had to share.
It is tunic length since I thought to wear it out in cool weather and figure the more coverage, the better! So, it comes down to my fingertips when on. The back of the neckline also wraps around higher, which should be comfortable outside. It's a stockinette body with seed stitch for the trim, and as you can see, no real shaping. Just a basic knockabout weekender.
I still want a pair of wristwarmers and think I have the yarn to do it- a while ago I bought two skeins of Fixation in the colorway Lupins for some socks, but I never found a pattern I really liked. I'm betting they would make comfy warmers for indoor use knitting, reading or typing on the computer. I'll start them this week and let you know how it progresses.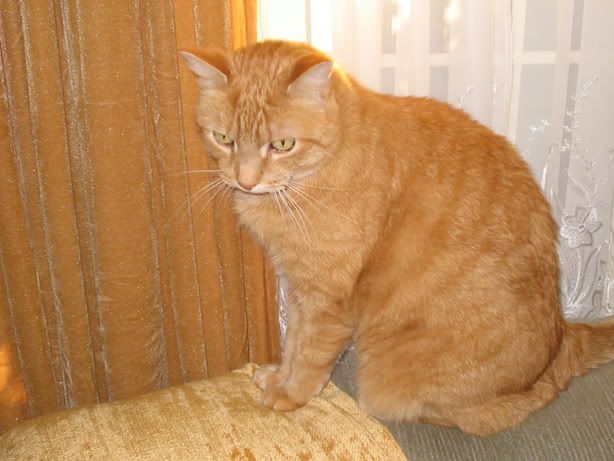 Just in case you didn't have enough with the news of PiP, here is a shot of the Great Hunter stalking some prey.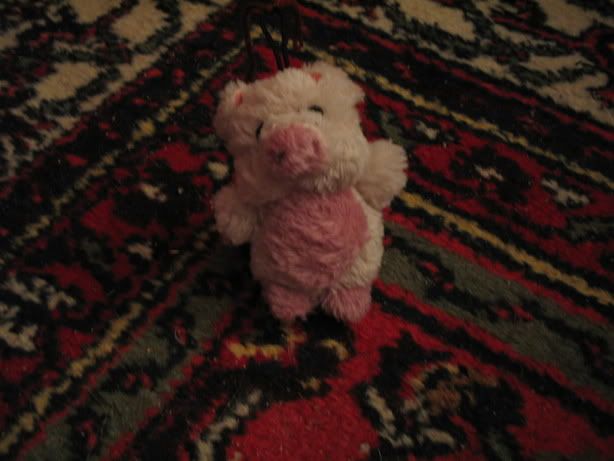 And what is he hunting? The elusive Piggy.